USA
Details

Written by

Garrett Reim

Category: USA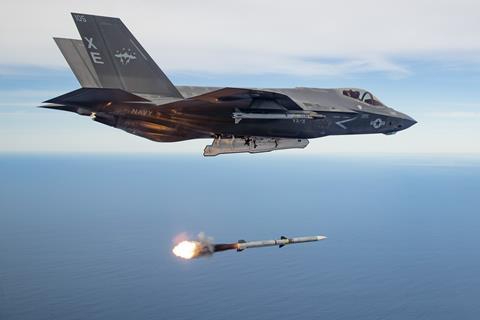 The US Air Force (USAF) is asking aerospace manufacturers for experimental ideas to use in its future long-range air-to-air missiles. The ideas could be incorporated into missile designs that come after the service's current Raytheon AIM-120 Advanced Medium-Range Air-to-Air Missile and the in-development Lockheed Martin AIM-260 Joint Advanced Tactical Missile.
Details

Written by

Jason Ditz

Category: USA
The Trump Administration has sent a notification to Congress confirming plans to sell $500 million in weapons to Saudi Arabia in an upcoming round of sales. The plan would include sales of Paveway bombs to the Saudis, and licenses to Raytheon to let them manufacture the bombs directly in Saudi Arabia. These bombs are part of a 2019 deal in which the Saudis intend to buy 60,000 precision munitions.
Details

Written by

Merrick "Mac" Carey

Category: USA
The F-35B is the Short Take-Off, Vertical Landing (STOVL) variant of the fifth-generation Joint Strike Fighter (JSF). As the acronym implies, the B model is distinct from the F-35A and C variants in that it employs a lift fan and thrust-vectoring engine to take off in short distances and land vertically. This unique attribute allows the fighter to operate from short runways, small, simple aircraft carriers and amphibious warfare ships.
Details

Written by

Navy Recognition

Category: USA
Technical review and analysis of Sikorsky MH-60R naval helicopter by Navy Recognition editorial team. The MH-60R Romeo also nicknamed Seahawk is a maritime helicopter using technologies of the SH-60B and SH-60F, a twin turboshaft engine, multi-mission helicopter based on the United States Army UH-60 Black Hawk and a member of the Sikorsky S-70 family.
Details

Written by

John Keller

Category: USA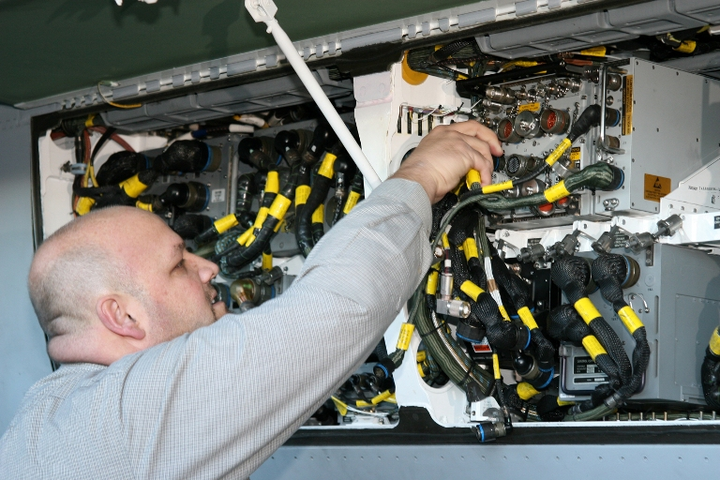 U.S. Navy communications experts are awarding Data Link Solutions LLC in Cedar Rapids, Iowa, a five-year contract worth nearly a billion dollars to provide digital tactical networking and voice communications capability for U.S. and allied aircraft, ground vehicles, and surface warships. Officials of the Naval Information Warfare System Command in San Diego announced a $998.8 million five-year contract to Data Link Solutions this week..
Details

Written by

Sabina Weston

Category: USA
Google Cloud has announced that it has secured a contract with the United States Department of Defense in order to aid in the detection and countering of cyber threats. The Google Cloud Console is to manage the applications run by the Defense Innovation Unit across platforms such as Google Cloud, Amazon Web Services (AWS), and Microsoft Azure.
Details

Written by

Garrett Reim

Category: USA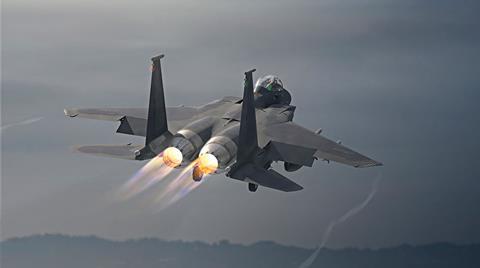 The US Air Force (USAF) is asking for engine proposals for its Boeing F-15EX programme, only a few months after saying it would grant a sole-source award to GE Aviation for 480 F110 jet turbines. The USAF received pushback on its sole-source plan from Pratt & Whitney (P&W). That company's F100 engine powers the service's fleet of legacy F-15C/D and E fighters.
Details

Written by

KAYLEIGH SHOOTER

Category: USA
Booz Allen Hamilton won a five-year, $800 million task order to provide artificial intelligence services to the Department of Defense's Joint Artificial Intelligence Center (JAIC). Under the contract award, announced by the General Services Administration and the JAIC on May 18, Booz Allen Hamilton will provide a "wide mix of technical services and products" to support the JAIC, a DoD entity dedicated to advancing the use of artificial intelligence across the department.
Details

Written by

Alyse Stanley

Category: USA
On Friday, President Donald Trump unveiled the official flag of the United States Space Force and, in his latest display of unparalleled oratorical excellence, touted a new "super duper missile" from the Department of Defence that's sure to make the likes of China and Russia pee their pants. "We've worked very hard on this and it's so important from a defensive standpoint, from an offensive standpoint, from every standpoint there is," Trump said.