India
Details

Written by

Vivek Raghuvanshi

Category: India
NEW DELHI – India's government has approved the launch of a $6.14 billion program for the construction of six conventional submarines under Project 75-I. The approval was granted by the defense ministry's procurement body, the Defence Acquisition Council, on June 4. It permits the Indian navy to publish a tender for six submarines, with a target audience of domestic shipbuilders.
Details

Written by

Lalit K Jha

Category: India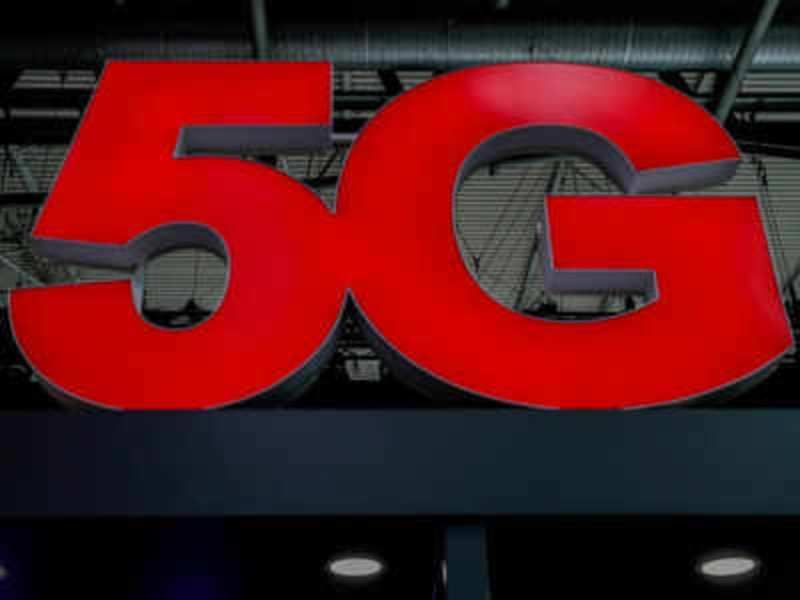 Washington: India's recent decision authorising 5G trials without Chinese companies Huawei and ZTE is a sovereign one, a top State Department official has said, asserting that America is deeply concerned about the dangers of installing networks with equipment that can be manipulated, disrupted or potentially controlled by China.
Details

Written by

Carwale

Category: India
Mahindra Defence Systems Limited (MDS), a subsidiary of Mahindra and Mahindra has received a contract from the Ministry of Defence (MoD) for manufacturing Armoured Tactical Vehicles (LSV) for the Indian Army for their recce and weapon carrier requirements. Competitive bids were invited by MoD from several Indian Companies and the test vehicles were put through the rigorous and elaborate trial procedure in different terrains including high altitude, deserts, and plains.
Details

Written by

NetIndian News Network

Category: India
The Ministry of Defence (MoD) on Monday signed a contract with Mahindra Defence Systems Limited (MDSL) for the supply of 1,300 Light Specialist Vehicles to the Indian Army at a cost of Rs 1,056 crore. The induction of vehicles is planned to be completed in four years, an official press release said. The Light Specialist Vehicle is a modern fighting vehicle and will be authorised to various fighting units for carriage of Medium Machine Guns, Automatic Grenade Launchers as well as Anti-tank Guided Missiles.
Details

Written by

ORF

Category: India
After decades of voicing concerns that the induction of a modern assault rifle is an urgent operational necessity, the Indian military is just an inch away from getting a new standard issue rifle which will replace the incumbent INSAS (Indian Small Arms System) rifle. The chosen weapon is the AK-203, which debuted in 2018, designed and developed by Russia's Kalashnikov Concern.
Details

Written by

Deccan Herald

Category: India
With its army still engaged in a stand-off with the Chinese People's Liberation Army (PLA) in eastern Ladakh, India is set to step up defence cooperation with the United States, by institutionalising sharing of maritime and geospatial intelligence. India and the US will sign the Basic Exchange and Cooperation Agreement (BECA) on the sidelines of the bilateral 2+2 dialogue on Tuesday.
Details

Written by

Times Of India

Category: India
The Army is now firmly pushing ahead with its long-delayed roadmap to induct new assault rifles, close-quarter battle carbines and light machine guns to arm infantry soldiers after several setbacks over the last decade. The overall requirement for these basic weapons for foot-soldiers, who are often forgotten in the race to acquire howitzers, tanks, missiles, helicopters and the like, is huge for the over 12-lakh strong force.
Details

Written by

domain-B

Category: India
India today successfully flight-tested a Hypersonic Technology Demonstrator Vehicle (HSTDV), demonstrating the nation's capabilities for highly complex technology that will serve as the building block for NextGen hypersonic vehicles in partnership with industry. The hypersonic air-breathing scramjet technology has been indigenously developed by Defence Research and Development Organisation (DRDO).
Details

Written by

National Herald

Category: India
In April 2018 the Indian Air Force issued a Request for Information (RFI)for 114 jetfighters at a cost of $18 billion. The tender elicited responses from the same six contenders which had earlier bid for the tender that went to Dassault of France, plus another. The new tender calls for procurement of 18 aircrafts in flyaway condition, with the remaining 96 to be built in India under strategic partnership.