Defence industry
Details

Written by

Xavier Vavasseur, NAVAL NEWS

Category: Defence Industry
Australia's dedicated submarine sustainment organisation, ASC, is collaborating with Australia's national science agency, CSIRO, and DMTC Limited, to pioneer the use of additive manufacturing for the repair of Collins Class submarines. The partners have joined forces to further develop 'cold spray' technology for repairing damaged metal surfaces, to enable the future in situ repair of submarine components.
Details

Written by

BUSINESS WIRE

Category: Defence Industry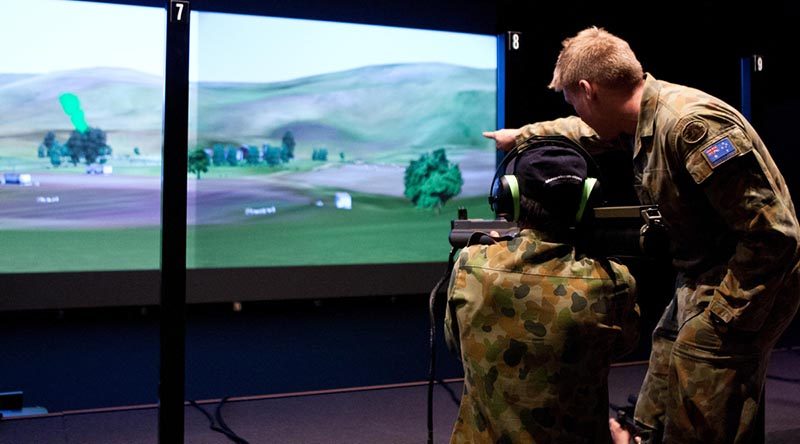 Meggitt Training Systems announced today it has been awarded a US $1.8 million contract for 73 additional BlueFire® EF88 assault rifle wireless virtual weapons to be used by the Australian Defence Force (ADF) on its Weapon Training Simulation Systems (WTSS), also delivered by the company as a program of record. These latest EF88 weapon simulators will be used at several ADF bases throughout the country with all deliveries to take place in the first half of 2021.
Details

Written by

Catherine Knowles

Category: Defence Industry
Thycotic has launched a new 'just in time' functionality for cloud platform access security. The DevOps Secrets Vault solution supports dynamic secrets creation for infrastructure-as-a-service (IaaS) platforms Amazon Web Services (AWS), Microsoft Azure (Azure) and Google Cloud Platform (GCP), the company states. Using this solution, organisations can ensure dynamic secrets are automatically generated at the time of request and can be used when a user or resource, such as a configuration tool, needs a credential with an expiry time.
Details

Written by

Manufacturers' Monthly

Category: Defence Industry
Lockheed Martin Australia and New Zealand CEO Joe North has congratulated the Royal Australian Navy on commissioning the final Hobart Class guided missile destroyer, HMAS Sydney. The milestone marks the culmination of the Air Warfare Destroyer program, which sees the complete fleet of Hobart Class Destroyers joining the global Aegis fleet.
Details

Written by

ADM

Category: Defence Industry
Regional workers in Benalla, Victoria and Mulwala, NSW, have reached a milestone in delivering Australia's F-35A Joint Strike Fighter capability, completing the first production lot of a new Australian-made munition for the RAAF. The new BLU-111 will have the same range and performance metrics as current General Purpose Bombs but will be significantly safer to store, transport and operate.
Details

Written by

South Coast Register

Category: Defence Industry
Shoalhaven-based Global Defence Solutions (GDS) will deliver the next generation of deployable force infrastructure for the New Zealand Defence Force. The project will see the South Nowra business provide an essential life support solution, modernising catering, shower, ablution and laundry platforms for serving personnel in the NZDF.
Details

Written by

Caleb Larson

Category: Defence Industry
Boeing's X-48 is an unmanned aerial vehicle that was jointly developed by NASA and Boeing's Phantom Works, a division similar to Lockheed Martin's Skunkworks. Though small, the design was intended to explore commercial options for a blended wing-body design. The X-48 project "stems from concept studies being conducted by NASA's Environmentally Responsible Aviation project of future potential aircraft designs 20 years from now," and investigated the future of commercial aviation.
Details

Written by

Navy Recognition

Category: Defence Industry
Serco Inc., a provider of professional, technology, and management services, has been awarded one of 40 positions on the indefinite-delivery/indefinite-quantity, multiple award contract (IDIQ-MAC) to support the U.S. Navy's Unmanned Surface Vehicle Family of Systems. The contract has a ceiling value across all awardees of $982 million over a 10-year period, if all options are exercised.
Details

Written by

Vinod Kumar

Category: Defence Industry
Australia has officially transferred two Adelaide (Oliver Hazard Perry)-class guided-missile frigates to the Chilean Navy. The ex-Royal Australian Navy (RAN) frigates, Melbourne (FFG 05) and Newcastle (FFG 06), were formally handed over during a ceremony held at HMAS Watson naval base in Sydney on 15 April. The vessels are intended to replace two recently decommissioned ex-Royal Netherlands Navy Latorre (Jacob van Heemskerck)-class air-defence frigates that were built in the 1980s and acquired by Chile in 2004.
Subcategories