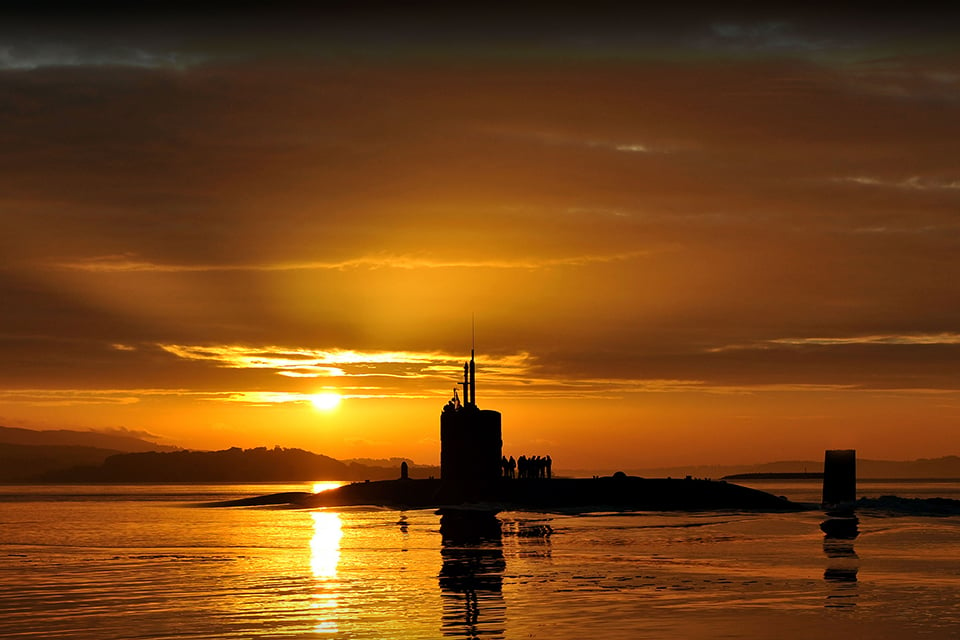 As part of a new trilateral security arrangement between the U.S., U.K. and Australia – known as AUKUS – the U.S. and U.K. will support an Australian push to purchase nuclear-powered attack submarines for its fleet.
Nuclear-powered submarines are largely regarded as the most survivable weapon against the Chinese fleet in the South China Sea, where U.S. Navy and Marine Corps officials expect a potential conflict with Beijing could occur. Nuclear-powered boats can travel much longer distances and operate underwater for longer periods of time than conventionally-powered submarines, making them ideal for the vast distances in the Indo-Pacific.
"Our first initiative as part of AUKUS is . . . a shared ambition to support Australia's desire to acquire nuclear-powered submarines and we will launch a trilateral effort of 18 months, which will involve teams – technical and strategic and navy teams from all three countries – to identify the optimal pathway of delivery of this capability," a senior Biden administration official told reporters today, noting that the U.S. has only ever shared this technology with the U.K. in 1958.
"We are adding – this is a unique set of circumstances – Australia to that deep partnership to explore the best ways for Australia to pursue nuclear-powered submarines. I do want to underscore that this will give Australia the capability for their submarines . . . to deploy for longer periods," the official continued. "They're quieter. They're much more capable. They will allow us to sustain and improve deterrence across the Indo-Pacific. As part of that, we will work closely on efforts to ensure the best practices with respect to nuclear stewardship. I think you will see much deeper interoperability among our navies and our nuclear infrastructure people to ensure that our countries are working very closely together."
Australia plans to build the nuclear-powered attack boats in Adelaide in South Australia, Australian Prime Minister Scott Morrison said today during a press conference.
The willingness to share the technology with Australia amounts to an initial step in Canberra's push to buy nuclear-powered boats. Australia currently does not have a shipyard that can build or maintain nuclear-powered vessels. Building and maintaining nuclear-powered attack boats would require billions of dollars and years of investment in infrastructure, USNI News understands.
"Over the next 18 months, we will work together to seek to determine the best way forward to achieve this. This will include an intense examination of what we need to do to exercise our nuclear stewardship responsibilities here in Australia," Morrison said during the press conference. "We intend to build these submarines in Adelaide, Australia in close cooperation with the United Kingdom and the United States. But let me be clear, Australia is not seeking to acquire nuclear weapons or establish a civil nuclear capability. And we will continue to meet all our nuclear non-proliferation obligations." MORE