Department of Defence
Details

Written by

Mallory Shelbourne and Sam LaGrone - UNSI

Category: Department of Defence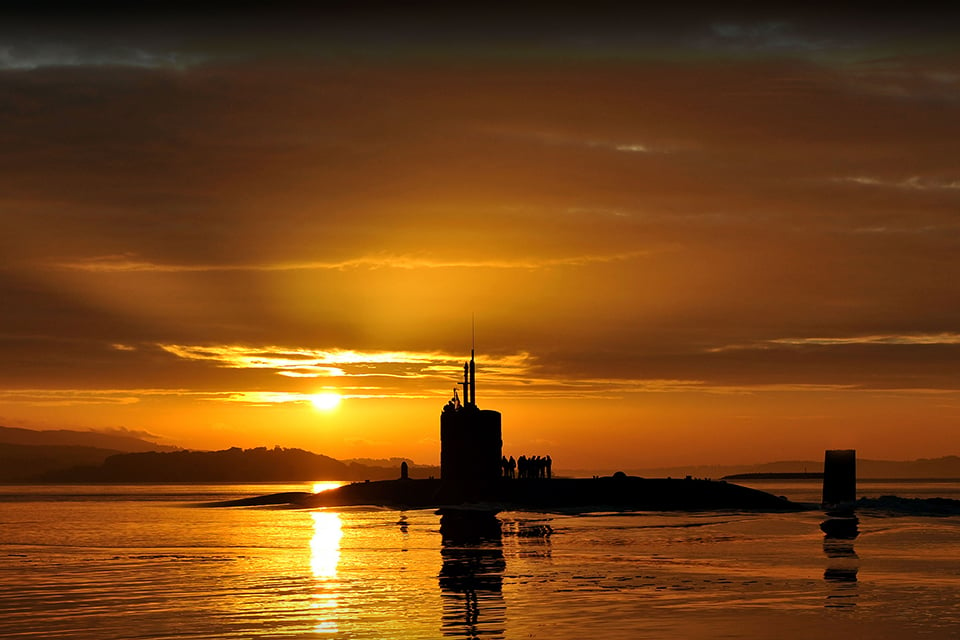 As part of a new trilateral security arrangement between the U.S., U.K. and Australia – known as AUKUS – the U.S. and U.K. will support an Australian push to purchase nuclear-powered attack submarines for its fleet.
Nuclear-powered submarines are largely regarded as the most survivable weapon against the Chinese fleet in the South China Sea, where U.S. Navy and Marine Corps officials expect a potential conflict with Beijing could occur. Nuclear-powered boats can travel much longer distances and operate underwater for longer periods of time than conventionally-powered submarines, making them ideal for the vast distances in the Indo-Pacific.
Details

Written by

LEVI PARSONS

Category: Department of Defence
The US is looking to set up a combat-ready standing force on Australia's doorstep, in an effort to push back against an increasingly belligerent China across the Indo-Pacific. Ely Ratner, the man nominated by US President Joe Biden's to be the next assistant secretary of defence said establishing a permanent 'combat-credible forward posture' is essential to the US military's ability to deter aggression from authoritarian powers like China.
Details

Written by

Navy Recognition

Category: Department of Defence
According to information released by the Australian Department of Defence on June 15, 2021, Australian defence forces have conducted the Exercise Sea Explorer with about 1800 ADF (Australian Defence Forces) personnel taking part and for the first time, the tactical deployment of M1A1 Abrams tanks was exercised in amphibious operations.
Details

Written by

Robbin Laird

Category: Department of Defence
The development and incorporation of autonomous systems into the Australian fifth-generation force requires a close working relationship between defense industry and the Department of Defence and the services. But also requires meeting the challenge already seen with regard to the introduction of software upgradeable systems such as F-35, P-8 and Triton.
Details

Written by

Justin Hendry

Category: Department of Defence
The federal government has certified the first three data centre providers under its new hosting certification framework, with all protected-level data now expected to be stored in these facilities. Employment minister Stuart Robert, who holds responsiblity for the government's digital agenda, late on Friday revealed that the first providers had received the green tick, without disclosing their names.
Details

Written by

John Coyne and Matthew Page

Category: Department of Defence
The Defence Department's decisions on acquiring tanks and the next generation of armoured vehicles are contentious and seem to always generate passionate responses. In 2018, former major general and now senator Jim Molan duked it out with ASPI's Marcus Hellyer in The Strategist over armoured fighting vehicles (AFVs). Both put some great arguments forward, and the matter rested there for a while.
Details

Written by

Graeme Dobell

Category: Department of Defence
'Contestability' is a very Canberra word. It's about the need to promote arguments. So the best arguments win and the best decisions get made. What could be more Canberra than that? From the Department of Defence all the way to the Finance Department (a helluva distance, although only a few kilometres apart), everyone praises the principle of contestability. It's just the doing of the thing.
Details

Written by

Justin Hendry

Category: Department of Defence
The Department of Defence has paused its $1.44 billion battle management system project with Elbit Systems after both current and future versions of the software failed to meet technical standards. The suspension has forced the department to adopt an interim software solution from Danish software provider Systematic, which is expected to be used for up to the next three years.
Details

Written by

ADM

Category: Department of Defence
Insitu Pacific and Perth-based aeronautical technology company Innovaero have signed a Memorandum of Agreement (MOA) to strengthen and support the development of Australian technology for uncrewed aerial systems (UAS). The agreement will see Insitu Pacific provide its common architecture software and ground control solutions to enable Innovaero to 'rapidly progress' development of its innovative Vertical Take-off and Landing (VTOL) InnovaeroFOX UAS.