QINETIQ
Details

Written by

Jackie Appleyard

Category: QINETIQ
QinetiQ Australia and Nova Systems are proud to be part of the team in line for a global award in the United States for building unique capability for the Royal Australian Air Force (RAAF) P-8A Poseidon aircraft in sea rescues.
New, highly effective UNI-PAC III water-activated containers developed by the team led by US-based Life Support International were supplied to the RAAF in August this year.
Details

Written by

Jen Judson

Category: QINETIQ
The U.S. Army has taken receipt of its light and medium Robotic Combat Vehicle (RCV) prototypes from industry teams and is putting them through the paces this year ahead of a major company-level soldier assessment in 2022. The service took delivery of the first of four RCV-Light vehicles from a QinetiQ North America and Pratt Miller team — which won the contract to produce the prototypes a year ago — in November 2020 with the other three arriving before the Christmas holiday,..
Details

Written by

Press Release

Category: QINETIQ
QinetiQ Inc. and Pratt Miller Defense are pleased to announce the delivery of the first Robotic Combat Vehicle – Light (RCV-L) to the U.S. Army Combat Capabilities Development Command (CCDC) Ground Vehicle Systems Center (GVSC). The RCV-L is a purpose-built hybrid-electric unmanned ground combat vehicle (UGCV) integrating technology from both organizations.
Details

Written by

Navy Recognition

Category: QINETIQ
£5million contract between QinetiQ and the Royal Air Force links together a number of British military ranges – enabling UK's strike carriers to conduct training on a larger, more complex scale. QinetiQ signed a £5M contract with the RAF, to help create key support infrastructure for British Carrier Strike Group generation. Experts from QinetiQ and Inzpire will develop the capability to accurately track, control and debrief the upcoming major Carrier generation exercises throughout 2020-21.
Details

Written by

BEN SAMPSON

Category: QINETIQ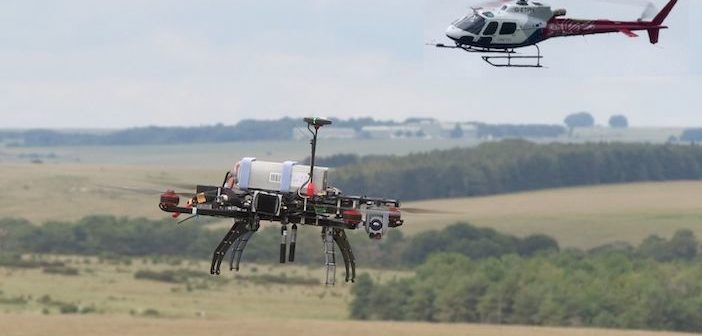 The first demonstration flight of manned-unmanned teaming drone operations has been conducted in the UK. The test flight, which took place during June over British Army ranges on Salisbury Plain, Wiltshire, featured a manned helicopter and a semi-autonomous drone that worked together to identify potential targets in a designated area. It was conducted by QinetiQ and the UK Government research agency Defence Science and Technology Laboratory (DSTL).
Details

Written by

BUSINESS & INOVATION

Category: QINETIQ
Qinetiq, which provides test, evaluation and training support services to the UK MOD through a Long Term Partnering Agreement, has signed a five year framework contract with the Defence Science and Technology Laboratory (Dstl), budgeted to be worth £300 million over that period. Qinetiq has five major facilities in the UK employing a total of around 6,000 people, including at Malvern, Farnborough and Boscombe Down, and is one of the UK's largest research and technology organisations.