Lockheed Martin
Details

Written by

Tim Korso

Category: Lockheed Martin
Previously, the US Department of Defence classified the issue as a Category 1 deficiency, the most serious, potentially preventing the jet's usage. Now, the Pentagon considers the matter "closed", although no solution to it was ever provided, citing a poor balance between the cost of fixing the problem and the threat that it poses to the jet.
Details

Written by

Dylan Malyasov

Category: Lockheed Martin
The U.S. Department of Defense said Monday that Lockheed Martin Corp. won a massive contract for advanced targeting pods. The contract, from Air Force Life Cycle Management Center, is valued at more than $485 and covers Sniper, Infrared Search and Track (IRST); and Low Altitude Navigation and Targeting Infrared for Night (LANTIRN) navigation pod (fixed wing) hardware production.
Details

Written by

Sebastian Sprenger ,Defense News

Category: Lockheed Martin
The latest request for a proposal, transmitted Wednesday, is the third iteration after previous attempts to draft a contract failed. If the vendor team decides to pursue the business, a new offer is expected by the summer. A Lockheed spokesman confirmed receipt of the solicitation but said the company could not comment further.
Details

Written by

Joe Gould

Category: Lockheed Martin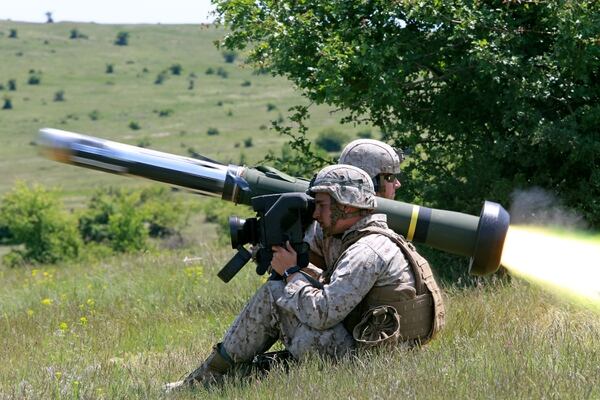 Raytheon and Lockheed Martin's joint venture for the Javelin has completed production of its first F-Model of the shoulder-fired anti-tank weapon, meant to be more lethal against advanced armor and soft targets, the companies announced Wednesday. Though there's no contract for international customers yet, Poland could be in line to be the first.
Details

Written by

Navy Recognition

Category: Lockheed Martin
Lockheed Martin Corp., Rotary and Mission Systems, Moorestown, New Jersey, was awarded a $19,467,608 cost-plus-incentive fee, cost-plus-fixed-fee, undefinitized contract modification (N00024-20-C-5105) for the procurement of the Korean Gun Computing System development, software, and hardware and subassemblies for installation.
Details

Written by

Sputnik

Category: Lockheed Martin
Lockheed Martin has won more than $6 billion to produce interceptors and other equipment for the Patriot anti-aircraft and anti-missile defence system, the US Department of Defence said in a press release.
"Lockheed Martin Corporation of Grand Prairie, Texas, was awarded a $6,068,344,959 firm-fixed-price contract ...to produce Phased Array Tracking Radar to Intercept on Target Advanced Capability-3 missiles, missile segment enhancement configuration and associated ground support equipment and spares".
Details

Written by

Joint Forces

Category: Lockheed Martin
On Tuesday 21st April 2020 the UK Ministry of Defence Land Equipment office at Abbey Wood dispatched a Voluntary Ex Ante Transparency Notice announcing intent to award a contract, worth an estimated £800 million, to Lockheed Martin United Kingdom for the 'Upgrade of Warrior 1 to Warrior 2 (WCSP)'. Two days later the award was announced in the Tenders Electronic Daily Supplement to the Official Journal of the EU, ...
Details

Written by

Navy Recognition

Category: Lockheed Martin
Lockheed Martin's rotary and mission systems business a five-year, $147.6M contract modification to provide vertical launching system components to the U.S. Navy and international military clients. The modification covers the supply of MK 41 VLS electronic parts designed for the Navy's DDG-51 and CG-47 surface combatants as well as other platforms of the service branch and the governments of Finland, Germany and South Korea, the Department of Defense said Thursday.
Details

Written by

ADM

Category: Lockheed Martin
EOS Defense Systems US has successfully fired anti-tank missiles and a 30mm cannon from an EOS remote weapon station mounted on a High Mobility Multipurpose Wheeled Vehicle (HMMWV). The firings, conducted at the Redstone Test Center, Alabama, utilized US Army-supplied Javelin missiles and the Northrop Grumman M230LF Bushmaster gun.