Boeing
Details

Written by

Boeing Australia

Category: Boeing
Australia , Nov 4, 2021 - Boeing [NYSE:BA] Australia has expanded its flight-test program of the Boeing Airpower Teaming System, with two aircraft successfully completing separate flight missions at the Woomera Range Complex recently.
Details

Written by

Boeing

Category: Boeing
Australia's space manufacturing capability will be significantly bolstered with the signing of an agreement to merge Boeing's proven global expertise in space product development with RMIT's world-leading advanced manufacturing research.
Details

Written by

Karinne Cilento

Category: Boeing
Boeing Defence Australia (BDA) has partnered with Netball Queensland's award-winning First Nations program, Diamond Spirit, to create performance and career pathways for young women and girls.
Diamond Spirit boosts the physical, emotional and cultural wellbeing of Aboriginal and Torres Strait Islander female students in years 7 to 12, guiding them toward meaningful education outcomes – through the power of netball.
Details

Written by

David Axe, Forbes

Category: Boeing
Nearly a decade before the U.S. Air Force, in a surprise move, tapped Boeing to build potentially hundreds of new F-15EX Eagle IIs—an upgraded version of the five-decade-old classic warplane—there was another new F-15 in the offing. The Silent Eagle was a stealthy F-15. At least, it was as stealthy as Boeing's engineers could make the big, blocky, twin-engine jet with its radar-reflecting right angles and round engine nozzles.
Details

Written by

NICHOLS MARTIN

Category: Boeing
The State Department has cleared India's request to buy an additional six P-8I maritime patrol aircraft, built by Boeing (NYSE: BA), and related equipment under a potential $2.42 billion foreign military sales agreement with the U.S. government. The Defense Security Cooperation Agency said Friday the proposed deal will include the procurement of 12 LN-251 navigation systems, 42 AN/AAR-54 Missile Warning Sensors and eight units of the Multifunctional Information Distribution System-Joint Tactical Radio Systems 5.
Details

Written by

John Keller

Category: Boeing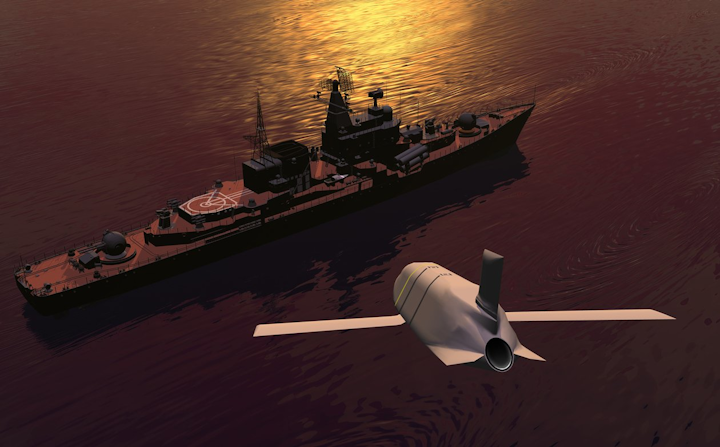 U.S. Navy aerial warfare experts are asking the Boeing Co. to integrate the Lockheed Martin Long Range Anti-Ship Missile (LRASM) onto the Navy Boeing P-8A Poseidon maritime patrol aircraft. Officials of the Naval Air Systems Command at Patuxent River Naval Air Station, Md., announced a $74 million order last week to the Boeing Defense, Space & Security segment in Seattle to design, build, and test software and hardware to integrate the LRASM onto the P-8A aircraft -- a militarized version of the Boeing 737-800ERX single-aisle passenger jet.
Details

Written by

Press Release

Category: Boeing
Boeing supplier, RUAG Australia, is on track to be the first Australian company to achieve Maintenance Repair Overhaul (MRO) accreditation to repair E-7A Wedgetail Air Cycle Machines (ACM). The ACM provides cabin pressurisation and air conditioning, and regular servicing is essential to combat corrosion and wear-and-tear caused by exposure to moisture and ice during flight.
Details

Written by

Aerospace Manufacturing

Category: Boeing
A Boeing-led industry team has delivered a second F-15EX fighter aircraft to the US Air Force earlier than the contract requirement. The result of a collaboration across industry, the US Air Force and the Air National Guard, the F-15EX is a ready-now replacement for the F-15C that includes an all-new digital infrastructure.
Details

Written by

Tony Capaccio, Bloomberg News

Category: Boeing
The U.K. and the Pentagon reached agreement on a $2 billion sale of 14 Chinook helicopters built by Boeing Co., as well as engines, machine guns, radar and missile-jamming equipment for the choppers, according to officials and documents.The agreement was confirmed in a previously undisclosed March 25 letter from the U.K.'s embassy in Washington that paves the way for signed contracts.